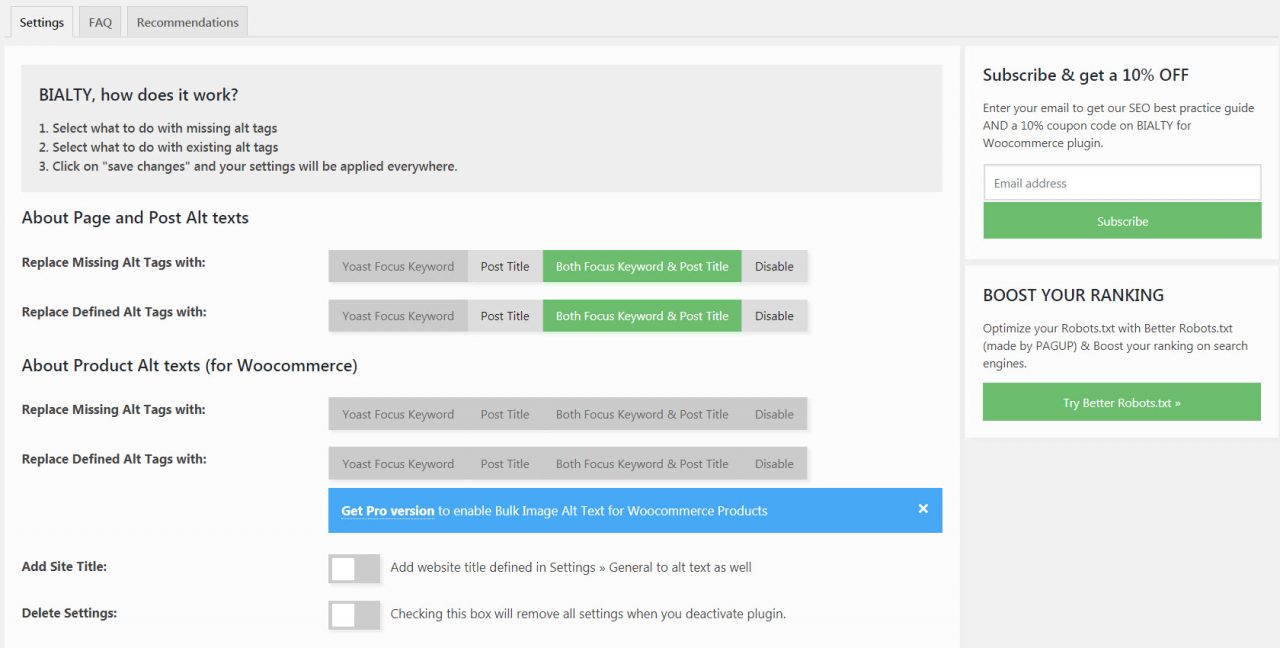 Bialty automatically adds ALT TEXTs to your images from page/article/product titles (with Woocommerce for online store) or Yoast's Focus Keywords, separately or combined (depending on your needs). BIALTY also allows, via a Post META Box, manual customization on your pages, with the use of ALT TEXTs other than those used with Yoast or page titles.
BIALTY works in automatic mode. Once installed, it will be active on all pages of your site, retroactively and for future content. You no longer have to think about your Alt Texts.
BIALTY is a time-saver because it uses this « Focus Keyword » determined (by you) when optimizing your page/post/product with YOAST SEO (and optionally the page title) as ALT texts for all images contained on this page/post/product.
Once your keyword is added in the « Focus keyword » field, after saving your settings, it will add it automatically to the image's HTML tags of your page